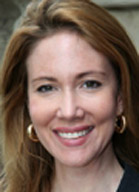 Amanda Pustilnik is Associate Professor of Law at the University of Maryland School of Law. Her work focuses on the intersection between criminal law and neurosceince. Her current research examines models of mind in criminal law, the neuroscience of memory and the evidentiary issues it presents, and the role of pain in the law.
She is a past Climenko Fellow and lecturer on law at Harvard Law School, and has practiced litigation with Covington & Burling and with Sullivan & Cromwell. Prof. Pustilnik also clerked for the Hon. Jose A. Cabranes on the United States Court of Appeals for the Second Circuit.
She holds a J.D. from Yale Law School and a B.A. magna cum laude from Harvard College.