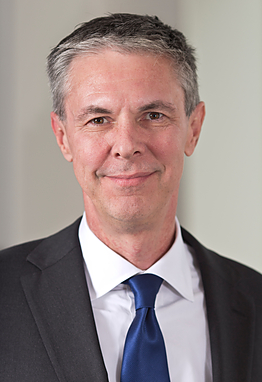 Brink Lindsey is Cato's vice president for research and author of Age of Abundance: How Prosperity Transformed America's Politics and Culture, called a "scintillating book" by political columnist George F. Will in the New York Times Book Review. From 1998 to 2004, he was director of Cato's Center for Trade Policy Studies, helping to make it a leading voice for free trade. An attorney with extensive experience in international trade regulation, Lindsey was formerly director of regulatory studies at Cato and senior editor of Regulation magazine.
An accomplished author, Lindsey has written several additional books, including Human Capitalism: How Economic Growth Has Made Us Smarter—And More Unequal; Against the Dead Hand: The Uncertain Struggle for Global Capitalism; and, with Daniel Ikenson, Antidumping Exposed: The Devilish Details of Unfair Trade Law. In addition, his writings have been published widely in major newspapers and leading policy magazines, and he has appeared frequently on television and radio.
Lindsey holds an A.B. from Princeton University and a J.D. from Harvard Law School.